When and Where You Need
AlxTel
Designed for your business. Rapidly deploy with move in ready solutions, or quickly customize. From single cabinet to multi-Megawatt deployment, we've got you powered for success.
Unrivaled colocation and data center services
Protect your data with the highest levels of security and operational reliability with an award-winning portfolio backed by 14 years of industry-leading expertise. Energy efficiency and environmental sustainability are a part of everything we do, whether we're building new data centers or upgrading existing facilities. All of our facilities satisfy a rigorous in-house standards checklist. This ensures every data center provides the same high-quality services. Our reliable services are based on standards set by international certifications and operational best practive guidelines such as ISO and ITIL.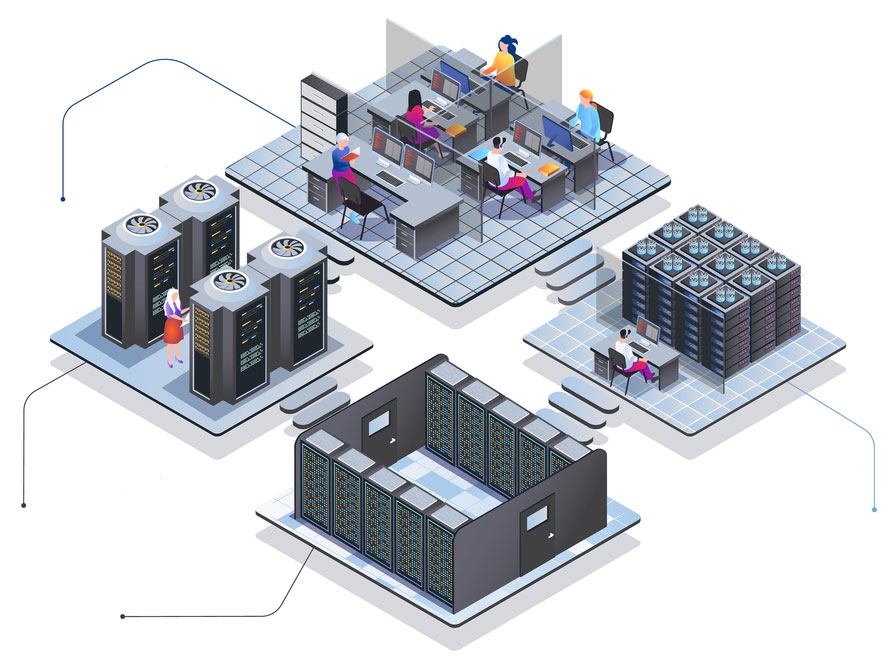 AlxTel's Data Centers
Work with a partner who can help you make strategic decisions on colocation and cloud.
Need support?  You are our priority, We've got you covered.
Rapid response time to service requests, responding to all customer feedback to get in touch.
Our goal is to supply you with the best possible customer service across all our products and solutions. We look forward to helping you make the most of your AlxTel platform.