Eastern Municipal Water District (EMWD)
VMware Workspace One Standard SaaS renewal
Our Winning Award
AlxTel is a leader in offering effective solutions to customers in the local and public sectors. Customer-based facilities increase company efficiency of multiple sizes. AlxTel won the contract award of VMware Workspace One Standard SaaS renewal for the Eastern Municipal Water District for the award amount $17,044.
Contract Title: VMware Workspace One Standard SaaS renewal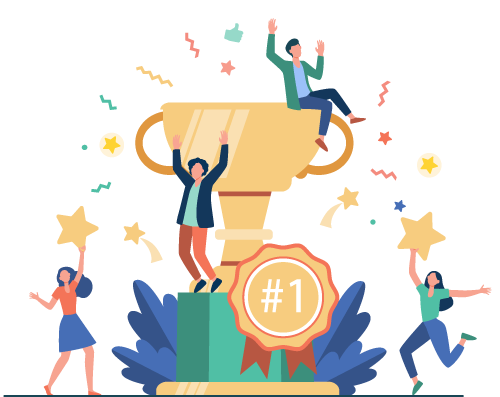 Eastern Municipal Water District
Eastern Municipal Water District (EMWD) is the water, wastewater service and recycled water provider to nearly 1 million people living and working within a 558-square mile service area in western Riverside County. It is California's sixth-largest retail water agency and its mission is: "To deliver value to our diverse customers and the communities we serve by providing safe, reliable, economical and environmentally sustainable water, wastewater and recycled water services."
EMWD also supplies water on a wholesale basis to the cities of Hemet, Perris, and San Jacinto; Lake Hemet Municipal Water District; Nuevo Water Company; Rancho California Water District; and Western Municipal Water District.
Deliver an Engaging Employee Experience
VMware Workspace ONE is an intelligence-driven digital workspace platform that enables you to simply and securely deliver and manage any app on any device, anywhere. VMware Workspace ONE integrates access control, application management and multi-platform endpoint management into a single platform and is available as a cloud service or on-premises deployment.
Unified Endpoint Management: Consolidate management silos across mobile devices, desktops, rugged devices and "things." Reduce costs and improve security with real-time, over-the-air modern management across all use cases.
Intelligence Across Digital Workspace: Aggregate and correlate data across your entire digital workspace to drive insights, analytics and powerful automation of common IT tasks. Improve user experience, strengthen security and reduce costs.
Virtual Desktops and Apps: Transform traditional VDI and published apps, while providing simplicity, flexibility, speed and scale. Gain a common control plane across the multi-cloud.
Simplify Zero Trust Security: Combine intrinsic security across devices, users and apps to simplify the enablement of zero trust access control. Industry-leading modern management makes zero trust access models a reality.
Need support?  You are our priority, We've got you covered.
Rapid response time to service requests, responding to all customer feedback to get in touch.
Our goal is to supply you with the best possible customer service across all our products and solutions. We look forward to helping you make the most of your AlxTel platform.