INTERNATIONAL TELECOMS WEEK 2022
MONDAY, 9 MAY – THURSDAY, 12 MAY
ITW
ITW was founded with the underlying principle to create an affordable and beneficial platform for the entire digital infrastructure community to meet and conduct business, and this has remained in place ever since.
ITW is now etched in the diaries of over 2,000 companies and 7,000 people as the must-attend annual meeting for everyone and anyone involved in the telecoms and ICT infrastructure space. The event attracts a world-class audience with global leaders and decision-makers in attendance consolidating existing partnerships and sealing new deals. With close ties to the Global Leaders' Forum (GLF), ITW is at the forefront of the industry's transformation enabling key conversations for senior executives at an international level with the aim of #KeepingTheWorldConnected.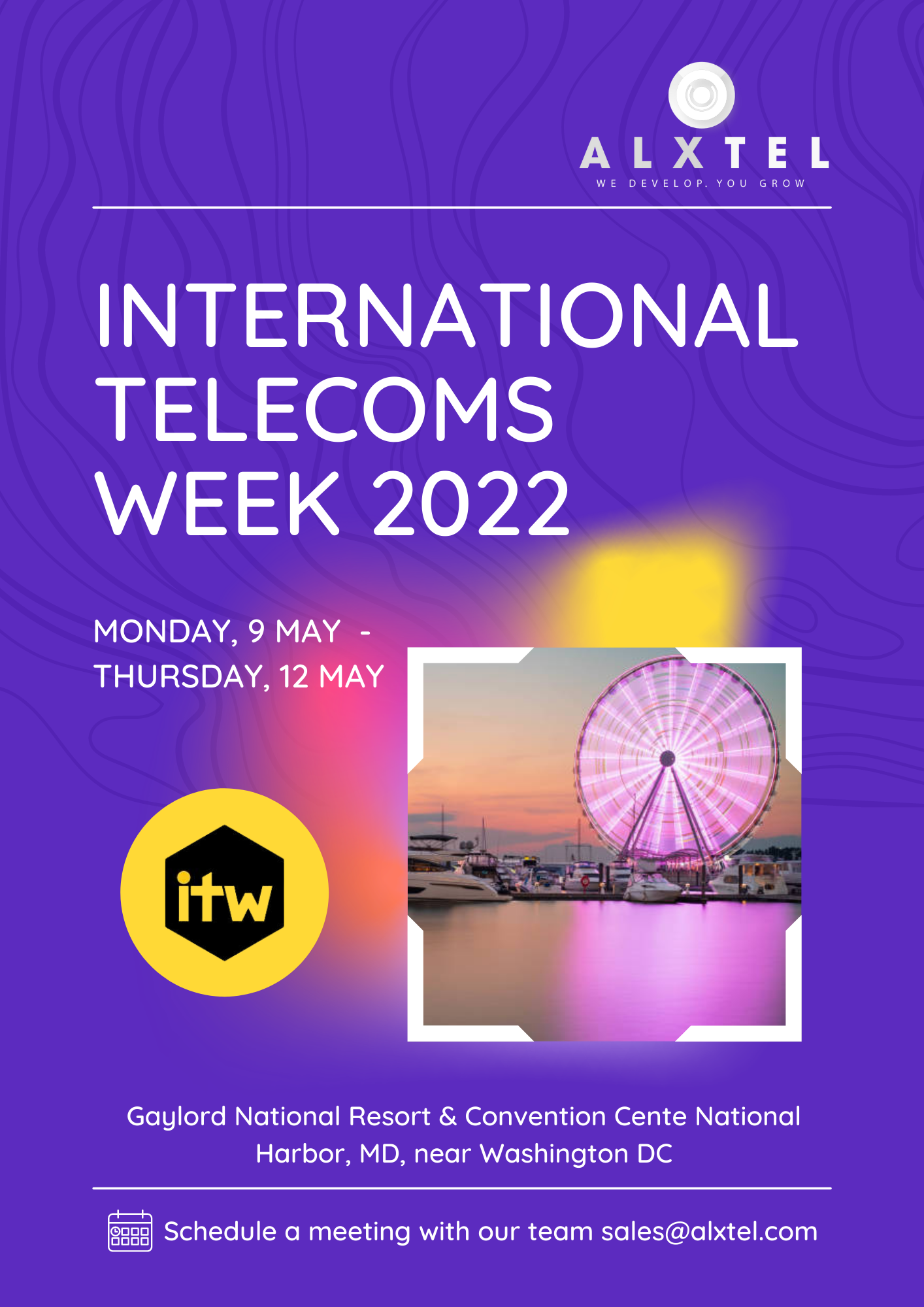 THE ITW 2022 AGENDA
ITW 2022 will feature thought leadership from the most senior executives in the industry. With three distinct event themes and corresponding tracks, there is content for everyone, whether you want to understand the latest cyber security developments, explore the drivers of subsea cables, or even see how HPC and quantum computing are coming to make an impact in our sectors.
ITW Themes
This year's agenda topics and tracks will center around three themes.
DIGITAL TRANSFORMATION
INFRASTRUCTURE
ESG
ITW is the main annual meeting point for the global wholesale telecommunications community. It offers the best and most various networking opportunities through meetings, workshops, chats and seminars. It is an integrated exhibition that has continuous ways for you to communicate to people all around the world.
Need support?  You are our priority, We've got you covered.
Rapid response time to service requests, responding to all customer feedback to get in touch.
Our goal is to supply you with the best possible customer service across all our products and solutions. We look forward to helping you make the most of your AlxTel platform.