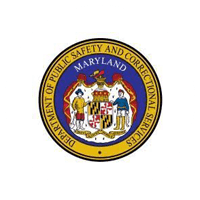 Maryland Department of Public Safety and Correctional Services (DPSCS)
Landis Technologies
Our Winning Award
AlxTel is designed to provide you with customized, innovative, high-quality Information Technology services that welcome change and transforms it into success. We are pleased to announce that we won the contract award of Landis Technologies for amount of $37,875.60 by the Maryland Department of Public Safety and Correctional Services (DPSCS).
Contract Title: Landis Technologies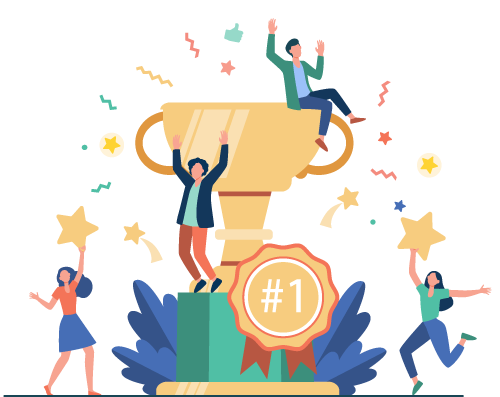 Department of Public Safety & Correctional Services
The Department of Public Safety and Correctional Services protects the public, its employees, and detainees and offenders under its supervision
The Department of Public Safety and Strategic Services is one of Maryland's largest departments, with approximately 12,000 employees and a budget of more than $ 1 billion. To fulfill our security mission, we have increased the level of security in our institutions, leading new projects in the field of law that will help criminals reintegrate into society.
Public Safety works 19 foundations, including a few pretrial offices, just as 42 Parole and Probation workplaces all through the state. Our essential goal is to guarantee wellbeing with the goal that everything Marylanders can appreciate living and working in the state. We are accomplishing this by expanding security in our foundations and providing guilty parties and previous wrongdoers the devices important to avoid the criminal equity framework.
Landis Technologies – IT, UC, and dynamic GP support services
Landis Technologies is a Microsoft Gold Certified Partner with over 20 years of providing IT, Unified Communications, and Dynamics GP support and consulting.
With an exceptional team of Microsoft-certified consultants, we continue to deliver expert installation, migration, and support for all our valued customers. We offer by-the-hour consulting, managed service plans, and project implementation.
Building the right
technology foundation

is easier with the right IT partner.
Microsoft Servers & Office 365
Landis Technologies has been providing consulting, implementation and ongoing support services for Microsoft technologies for over 20 years. As a Microsoft Certified Partner, we are experts at Windows Server and Office 365 deployments. We are ready to help you make the most of your IT investment.
Microsoft Teams
Premier experts on Microsoft Teams and Skype for Business Server with a focus on the especially taxing needs of Enterprise Voice deployments. World Class Microsoft Teams & Skype for Business Server Experts, Microsoft Teams & Skype for Business Enterprise Voice Experts, Microsoft Teams Voice Consulting and Implementation, Design, Implementation and Training Services provided nationally and internationally and Rapid Budgetary Microsoft Teams Voice Implementation Proposal.
Dynamics GP
Whether you need Dynamics GP sales, implementation consulting or ongoing support services our team is ready to provide professional service. At Landis Technologies we focus solely on the Dynamics GP line. We are industry experts with Dynamics GP and have over 75 Dynamics GP clients locally and nationally. We are familiar with 3rd party modules that can add value to your use of GP. We have written Dexterity customizations used by Microsoft Partners and users across the USA. We can help you get the most out of your Dynamics GP product.
Microsoft Dynamics GP
Microsoft Small Business Financials (Legacy version of GP)
We assist with the complete cycle of Dynamics GP implementation.
License Sales
Implementation
Training
Ongoing Support
PC Sales and Services
Whether PC, laptop, tablet or mobile phone, devices needs to be maintained and repaired and that is what our depot & onsite service team does professionally. With the Internet becoming more and more of a necessity in our everyday lives, the need for a properly functioning computer is becoming more and more crucial. However, with the internet becoming such a crucial part of day-to-day life, it becomes even more important that your computer remains in secure working order. Our experienced PC Repair Technicians are focused on getting your computer working as optimally as possible or, if necessary, providing you with an expert's opinion as to which PC setup will support your workload the most reliably and efficiently. We can immediately schedule appointments on your first call and provide you with an estimated completion date. In a business that often operates on weeks of wait time we provide fast 1-2 day turnaround on most repairs.
Need support?  You are our priority, We've got you covered.
Rapid response time to service requests, responding to all customer feedback to get in touch.
Our goal is to supply you with the best possible customer service across all our products and solutions. We look forward to helping you make the most of your AlxTel platform.