INBOUND | OUTBOUND | BROADCASTING & IVR | AUTOMATIC CALL DISTRIBUTION
Call Now For Details
Build better & smart

customer connection
Our Call Center Solutions is an enterprise-class Contact center suite that delivers benefits that normally a highly expensive solution would have. Giving a complete opportunity to customize exactly according to an organization's needs.
Inbound Call Center
The AlxTel's Inbound call center solution was designed to seamlessly integrate with any organization structure with the ability to serve the highest traffic and deliver unraveled customer service to the hottest lead, giving you the results that you strived for. It doesn't matter the complexities of the departmental shape, the AlxTel's solution is designed to be flexible and easy to use with exceptional functionalities to manage all your organization's inbound calls.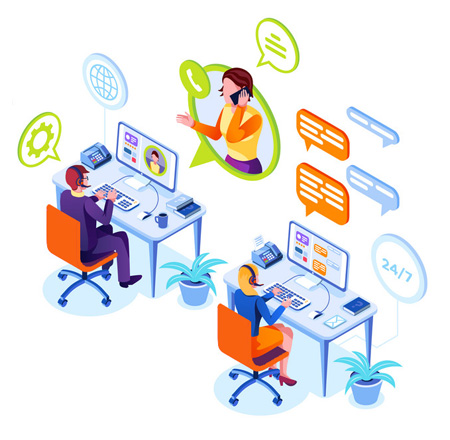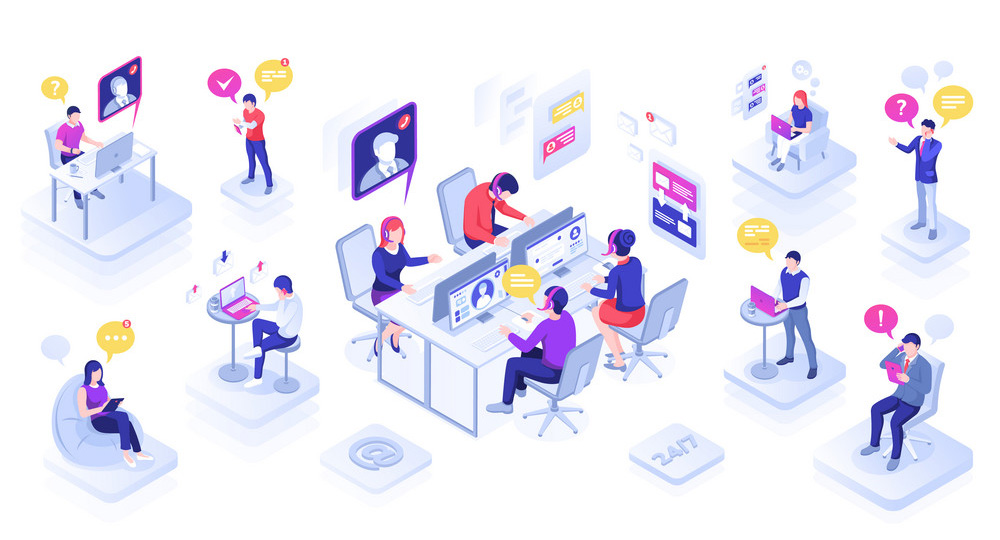 Outbound Call Center
Get maximum customer security and never fear of losing your customers to business competitors with the help of AlxTel. To help your enterprise stay ahead of this competition, AlxTel offers Outbound Call Center Solutions. Our outbound solution was built with you and your agents in mind. Increase talk time, improve contact rates and connectivity, lower operational costs, and raise the overall performance of your contact center with our complete cloud software solution.

Broadcasting & IVR
Voice Broadcasting and Outbound IVR need is driven by a vital event where they need to quickly need to spread the word. Voice Broadcasting and Cloud-based Outbound IVR is the most affordable channel to communicate with customers and provides a service that live agents cannot achieve in terms of cost-effectiveness. Most Voice Broadcasting and Outbound IVR services allow you to pre-schedule your announcements and enable your organization to get in touch with your customers during out of office time when the live agents are not available.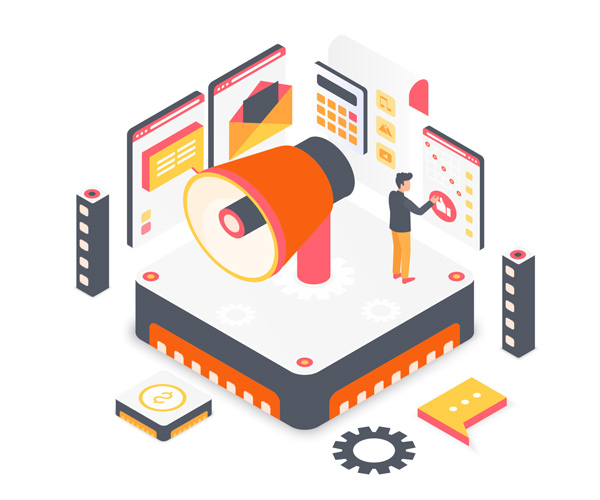 Automatic Call Distribution
With AlxTel Automatic Call Distribution System, you can easily route the incoming callers to the next available agent based on priority and the right skills. The automated call distribution system helps in quickly matching the callers in your queue to those call center agents who can assist them at the earliest. By deploying a contact center ACD, you can ensure efficient call resolution and huge savings. Automated call distribution systems for call center organizations have revolutionized customer engagement.
Why is Call Center Services is High in Demand in the Business World?
Having in-house outsourcing management can be a difficult task for any business, mostly because they are usually very expensive to maintain which ultimately results in the business dismissing the service. It is highly noticed that enterprises experience huge losses because they do not have the means or the ability to retain their customers, that is where AlxTel comes in handy.
Our goal is to keep call center solutions at a very low cost while making them highly efficient so that you can focus on your services and customer satisfaction, and not need to worry about your tools. We make the systems interactive and intelligent to make every caller experience the pleasure of your service. We are happy when your customers are happy. Our Solutions are for everyone, be it a small startup, a mid-size, or a multinational company that needs an enterprise solution. Start with a small solution and let it grow along with you.
Need support?  You are our priority, We've got you covered.
Rapid response time to service requests, responding to all customer feedback to get in touch.
Our goal is to supply you with the best possible customer service across all our products and solutions. We look forward to helping you make the most of your AlxTel platform.