Purpose –  built Development
At AlxTel, we develop, design, and upgrade according to the requirement of our reliable government, local, and individual customers to suit their unique business requirements.
CUSTOM SOFTWARE | MOBILE APPLICATION| WEB APPLICATION | LEGACY APP MIGRATION
Call Now For Details
Service-based businesses can be constrained by unquestioned blockers. Let us help you ask the tough questions, and find answers in custom software development. What keeps people from falling in love with your business?

Outdated Experiences
Do your digital tools help people achieve their goals efficiently? Or are they out of sync with your business and brand, and downright painful to use?

Manual Processes
Are your sales staff, support reps, or customers stuck performing repetitive tasks? How can we cut friction and improve the outcomes?

Unknown Expenses
Does your operation make demands balance sheet? How could bespoke software eliminate or reduce the costs of yesterday's thinking?
Get a world-class product, on-demand
We've designed, developed, and implemented custom software solutions for hundreds and thousands of customers across the globe.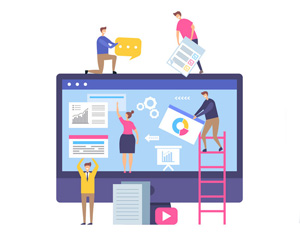 Custom Software Development
We deliver custom-built software services throughout the industry to assist the business via multiple channels to empower its government, local and individual customers.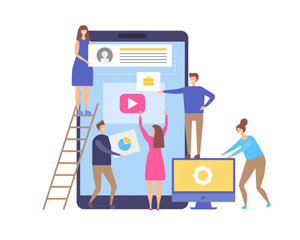 Mobile Application Development
AlxTel provides facilitate to develop amazing mobile products for Government, local and individual customers. We also turn your concepts into a profitable mobile business.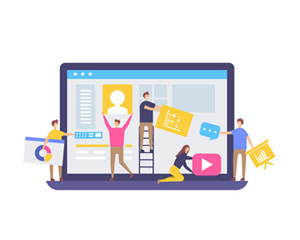 Web Application Development
Developing a web application selecting expert software development will help you to resolve your business problems. and improve workflow efficiently, also save time and money.
Application re?engineering
Once we've scoped your requirements, budget and timeline, our team of software engineers will design and test robust application re-engineering solutions with your current legacy setup.
Frequently Asked Questions
Computer Deployment, Installation and Field Services Technicians (Total Posts 1)
mirza umair
2020-11-03T06:47:23+00:00
Job Code : E-1231
Minimum of 3 years of formal information technology, desktop support, customer support, customer service, technology management experience.

Technical training in combination with an industry certification may substitute for some or all the education requirements.

Ability to communicate effectively, orally and in writing, and to establish and maintain effective working relationships with peers, end-users, as well as all levels of management and judicial personnel as necessary.

Certification from CompTIA, Microsoft or HDI are a plus.

Knowledge of computer hardware, architecture, repair, and troubleshooting procedures.

Knowledge of Windows desktop operating systems and file systems to include Active Directory.

Knowledge of TCP/IP device configuration and basic network structure.

Proficient problem-solving, communication and inter-personal skills. A strong ability to learn and think critically.

Able to diffuse tense situations. Experience with dealing with people in a highly visible, fast-paced, and sometimes stressful environment. Ability to handle people in varying situations, including when users are frustrated, anxious or upset.

Demonstrated customer service abilities (e.g., patience, positive customer-friendly attitude, active listening, empathy, professionalism, etc.).

Strong ability to be self-motivated and self-starting. Able to control attention, minimize distractions to achieve greater efficiency. Proficient planning & organization skills – setting and managing personal priorities. Able to set priorities and handle multiple competing demands.

Ability to be a team player. Demonstrate being team oriented, ensuring that there is respect shown for customers, team members, peers and management.

Ability to ensure proper recording, and documentation.
Candidate shall provide resources with the following capabilities
Must be able to safely lift and move pieces of hardware weighing up to 25lbs.

May need to handle heavier pieces of equipment with additional help.

Stooping, kneeling, and crawling may be needed for installation of equipment.

Ability to use small hand tools as appropriate for computer installation and repair.

Proper lifting techniques for moving equipment.

Awareness of safety for people and equipment in the environment.

Awareness of standard electrical and mechanical precautions.

Hand tools, medium and large sized motor vehicles (such as vans), pneumatic pallet lift, equipment carts, hand trucks.

Use of mobile devices as required.

Moving and installing equipment may be in dirty, or cluttered, non-air-controlled conditions that require the employee to be cautious and aware of their surroundings.
Email your updated resume to careers@alxtel.com with job title and job code.
Need support?  You are our priority, We've got you covered.
Rapid response time to service requests, responding to all customer feedback to get in touch.
Our goal is to supply you with the best possible customer service across all our products and solutions. We look forward to helping you make the most of your AlxTel platform.

How Can We Help?