SMS | SMS TRANSIT | A2P MESSAGING | FAST | RELAIBLE | 2 FACTOR SMS | API'S
Call Now For Details
SMS message services were first used in December 1992 and have since become one of the most widely used features on any mobile phone. Those statistics show that 98% of all text messages are read within 3 minutes. While these are not able to compete with the low cost of applications like WhatsApp, WeChat, and Snapchat, SMS is the most secure and personal communications technology to engage people anywhere in the world.
Delivering consistent user experience in SMS Transit
AlxTel provides SMS message services – Transit services for Carriers, MNOs, and SMS solution providers. Our customers have two SMS with every single Mobile device around the globe. Thanks to our Interconnections with the major PTTs and mobile operators in all regions. The platforms we are using allow customers to connect in the best way that matches their infrastructure. We can connect via SMPP, HTTP, SS7, Sigtran, and via VPN. SMS promises to remain a trusted communication tool for both people to person and application to person messaging. With the myriad of applications available across various smartphone devices, SMS still remains integral to communication in the twenty-first century and is using for versatile and creative communications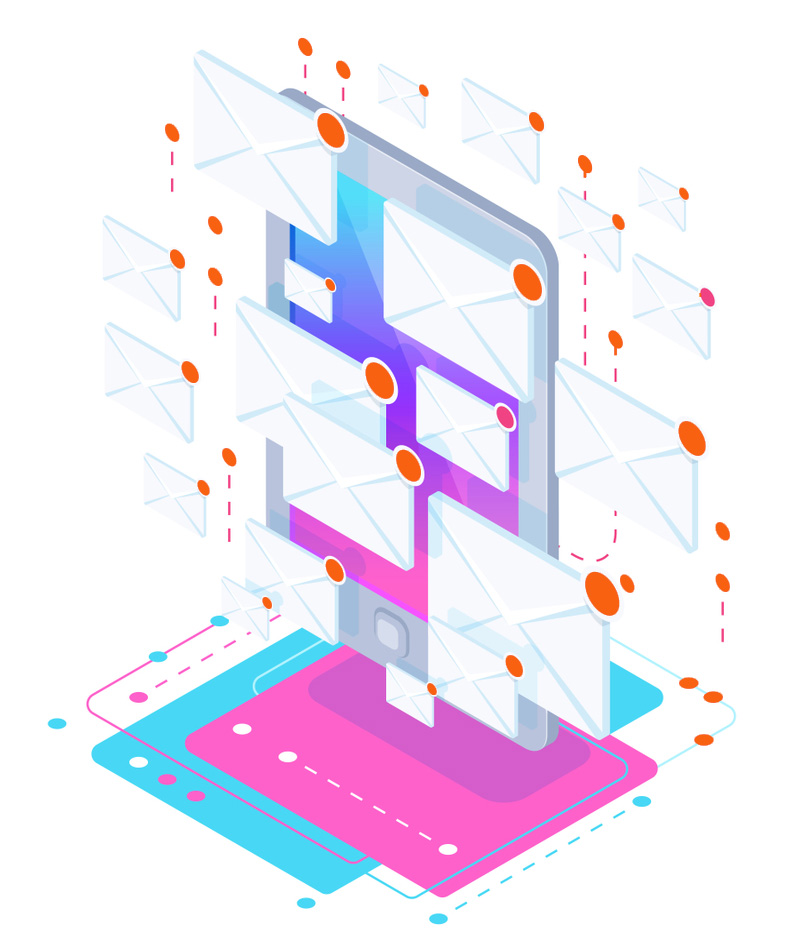 A2P Messaging
A2P (Application to Person) is when a message sent from an application — typically a web app to a mobile subscriber. This is increasing rapidly in the past few years and expected to increase two trillion messages this year.
Definitely, We can serve you better
There is an increasing variety of application-to-person SMS message services use cases seen across industries. Impressive open rates for marketing messages, reliable authentication, and notifications for the banking and healthcare sectors. Mobile transnational services are one area in particular that is expected to contribute significantly to A2P growth in the region. Concerns over mobile banking security across the region have meant that demand for SMS-based two-factor authentication services has also increased significantly.
26 years after the first SMS was sent
The A2P SMS market is segmented on the basis of type into cloud API messaging services, and traditional & managed messaging services. Cloud API messaging service is a low-cost, automatically scalable model with reliable services and high flexibility. The global SMS market is further segmented on the basis of applications including pushed content services, interactive services, promotional campaigns CRM services, and others. A2P SMS market is segmented by regions into North America, Europe, Asia Pacific (APAC), Middle East & Africa (MEA), and South America (SAM).
Benefit of A2P SMS Marketing
The major benefit of A2P SMS marketing is that all operating networks and mobile handsets across the world are compatible with the technology and support it. The increasing number of mobile subscribers switching to online payments coupled with marketing activities looking for safety are the key factors driving the global A2P SMS market. However, IP-based messaging and mobile messaging spams restrict the global market for A2P SMS, as it leads to a reduction in the profitability of telecom operators. Although, facilities such as OTP and post-transaction notifications are analyzed to bolster the A2P SMS market in the near future.
A trusted customer life cycle tool – when you use the SMS system to reach a defined set of audiences. it develops instant interaction and convenience. This SMS is generally used for authorization, other than authentication, product information. Also specialized form of SMS is also used and leveraged for order notification, reminders, coupons, vouchers loyalty programs.
This type of communication is great for companies, which benefit from sending messages with very high open and read rates. A2P communication is just as convenient for consumers, who can get messages from companies in a trusted, justify fast, and easy manner.
Need support?  You are our priority, We've got you covered.
Rapid response time to service requests, responding to all customer feedback to get in touch.
Our goal is to supply you with the best possible customer service across all our products and solutions. We look forward to helping you make the most of your AlxTel platform.