LOW-COST | SELF SERVICES | FLEXIBLE | RELIABLE | RENTAL DID'S | ELIMINATE VOIP GATEWAYS
Call Now For Details
Session Initiation Protocol Trunking
(SIP Trunking)
SIP Trunking is a service offered by a communications service provider that uses the protocol to provision VoIP connectivity between an on-premises phone system and the public switched telephone network (PSTN). SIP is used for call establishment, management, and teardown.
How SIP Trunking Can Take Your Business To The Next Level
It used to be that you had to have a PRI in order to have video, voice, and data all on a single line. This was a physical device that had to be purchased separately but along with your chosen phone provider's calling plans. This is no longer the case with SIP, as it allows your provider to set up a proxy server, which will provide the outgoing, incoming, and PBX calls for you. Everything is located off-site and handled by a professional IT team or contractor through your provider, meaning it saves you a ton of time and money on the technical support side of the equation. All of these benefits are much better than what traditional PSTN has been able to provide through their services and will give your business just what it needs to take it to the next level.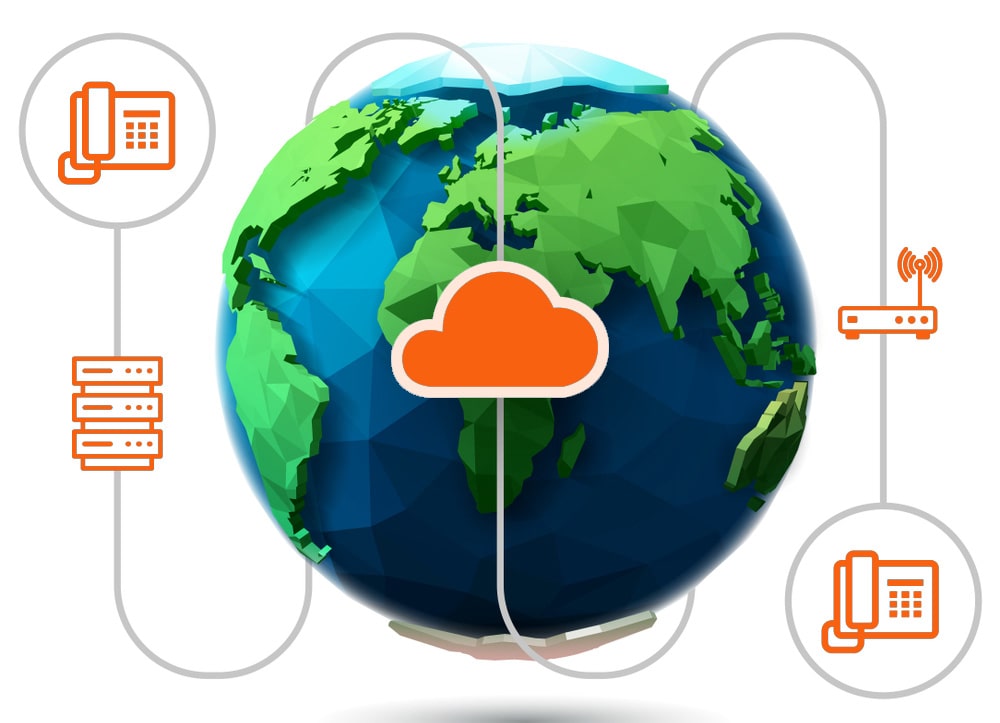 Benefits of SIP Trunking
Choosing AlxTel's SIP trunking service will significantly level the playing field for smaller businesses to compete with large corporations and appear much more professional and bigger than they actually are. For larger businesses, one of the main advantages is being able to much more easily maintain that local presence. Regardless of the size of the business itself, SIP trunking's biggest benefit overall is simply the reduction in cost to the company's overall expenses. This is particularly true for SIP VoIP services that are specifically crafted for a business in particular.
Elastic SIP Trunking features, built for power-users
SIP trunking can enable a variety of features that can provide unified communications services including:
Upgrading the PBX to an IP PBX
Chances are that the old PSTN lines are connected into another old device, the hardware-based PBX system. This device is inflexible, difficult to manage, and often expensive to maintain. Technically it is possible to buy a gateway that allows the old PBX to talk to the SIP Trunks. But why not upgrade to a modern IP PBX and leverage the flexibility and modern features IP telephony can bring to your business phone system. This allows you to take advantage of the cost savings, easy management, and productivity increases with full-scale Unified Communications that an IP PBX offers. Alxtel can be easily deployed on-premise with Windows and other operating systems. Alternatively, you can opt for a cloud solution hosted by Alxtel or in your account with Google, Amazon, Microsoft Azure, and more. SIP trunking providers may offer additional services, including:
Encryption of voice calls to meet security needs.

Routing of calls to 911 services, with appropriate caller location information.

Interconnection with cellular networks so a call placed on a cellphone also rings on a desktop phone.

Virtual inbound phone numbers, including 800-number services.

Ability to route calls to multiple locations based on call volume, source of call or other policies.
Need support?  You are our priority, We've got you covered.
Rapid response time to service requests, responding to all customer feedback to get in touch.
Our goal is to supply you with the best possible customer service across all our products and solutions. We look forward to helping you make the most of your AlxTel platform.