REMOTE WORK | REMOTE OFFICE | REMOTE AGENTS | REMOTE IP ADMINISTRATION
Call Now For Details
Bring people together, 
Anywhere with Xenor UC
Xenor UC is a comprehensive Unified Communications as a Service (UCaaS) solution with a built-in browser-based softphone, fully integrated mobile app, and complete capabilities for business communications and collaboration. Work instinctually to bring people together to anywhere, on any device, with integrated collaboration and keep employees connected and stay productive.
Unified Communication?
As technology continues to evolve, and we've entered an era where work is no longer refined to a specific desk, phone, or computer screen. Professionals have the freedom to share their skills and pursue new opportunities across the globe, all with nothing but the right device, and a cloud connection. Your business probably communicates in several ways: phone calls, video conferencing, instant messaging, email, SMS, fax – the list goes on and on. A unified communication solution brings together all the ways your business communicates and lets them "talk" to each other so they can work together in one system – making your business much more efficient.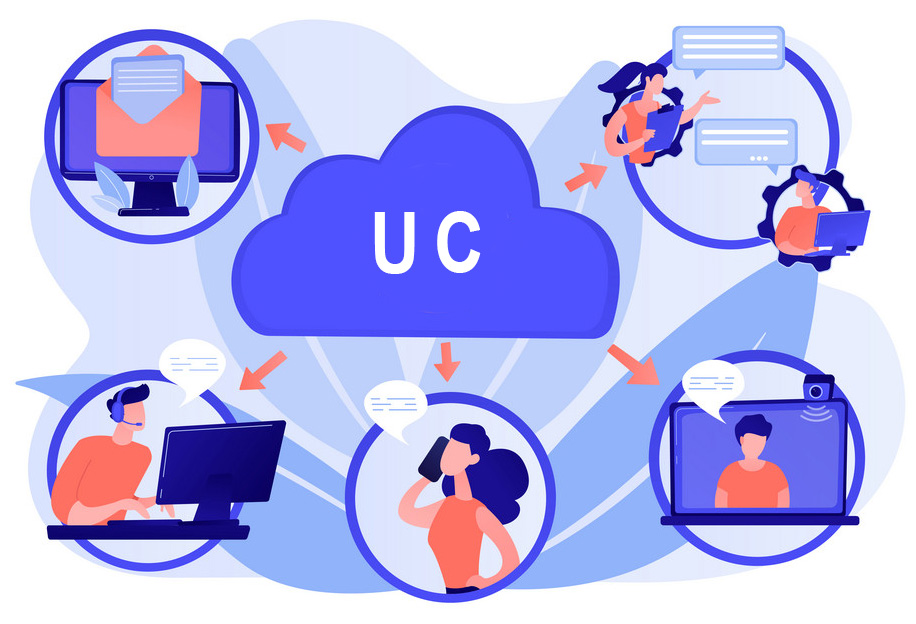 Communication & Collaboration Made Simple
Integrating the communication and collaboration tools in one easy-to-use solution which makes work easier, more enjoyable, and more efficient. Xenor UC eliminates the annoyance and frustration of switching between devices, apps, and screens often required to complete a simple task.
All-in-One Unified Communications in No Time
Unified communications are about bridging the gaps between people; your teams, your clients, your suppliers, and your partners. It's about ending confusion, obsolescence, and complexity for everyone. The right UC platform gathers everything your employees need to connect, share, and work together on ideas in the same streamlined interface.
Why Are Pbx's Becoming Voip-based (Hosted PBXs)?
We're on a mission to kill the desk phone. Not only do they tie employees to their desks, they also waste hours of IT time configuring phones, networks, and call routing. AlxTel changes the game with easy online setup and pure cloud technology. The future of communications is here. Traditional phone system sometimes referred to as TDM (Time Division Multiplexers) or PBX (Private Branch Exchanges), have come a long way. They have morphed into digital delivery of voice communications and multimedia sessions known as VoIP (Voice over Internet Protocol) networks. Industry experts says two growing trends are the elimination of hardware and transformation of IP communications to be more application-oriented.
Premise-based Phone Systems
Up to 40% more costly than cloud-based, requiring cabling, hardware, and regular upgrades.

Harder to scale, requiring through planning, and weeks or months to add or delete phone lines.

Requires an IT specialist to make changes, manage, and install upgrades and to add new features.
Cloud-based Phone Systems
No hardware costs except for the phone themselves; Most features and upgrades are included in the cost.

Scales to your needs as you grow; phone lines can be added or deleted quickly.

Other than phones, no special maintenance is required; upgrades automatically happen in the cloud.
Need support?  You are our priority, We've got you covered.
Rapid response time to service requests, responding to all customer feedback to get in touch.
Our goal is to supply you with the best possible customer service across all our products and solutions. We look forward to helping you make the most of your AlxTel platform.